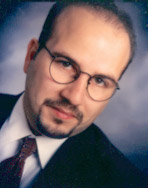 Dr. Kade holds a Doctorate degree in Clinical Psychology and is a licensed Marriage, Family & Child Psychotherapist in California. Dr. Kade has years of experience at the Los Angeles County Department of Children & Family Services. He currently supervises child abuse and neglect investigators in the Bureau of Child Protection. Dr. Kade has extensive, post graduate training in the areas of child abuse, child neglect, forensic review, parent training, domestic violence and abuse, elder abuse, family planning, child custody as well as family and adolescent conflicts. Dr. Kade is a certified parent trainer and Domestic Violence Instructor and has more than half a decade of experience instructing in these areas. Dr. Kade has worked with hundreds of kids, parents and individuals to detect, face and resolve their lives challenges through therapy.
Dr. Kade has extensive experience in providing testimony in various courts, including, criminal, family and children's courts. Dr. Kade was declared a court expert in Federal Court (Washington D.C.).
Please call and leave a confidential message. Dr. Kade will personally return your call.